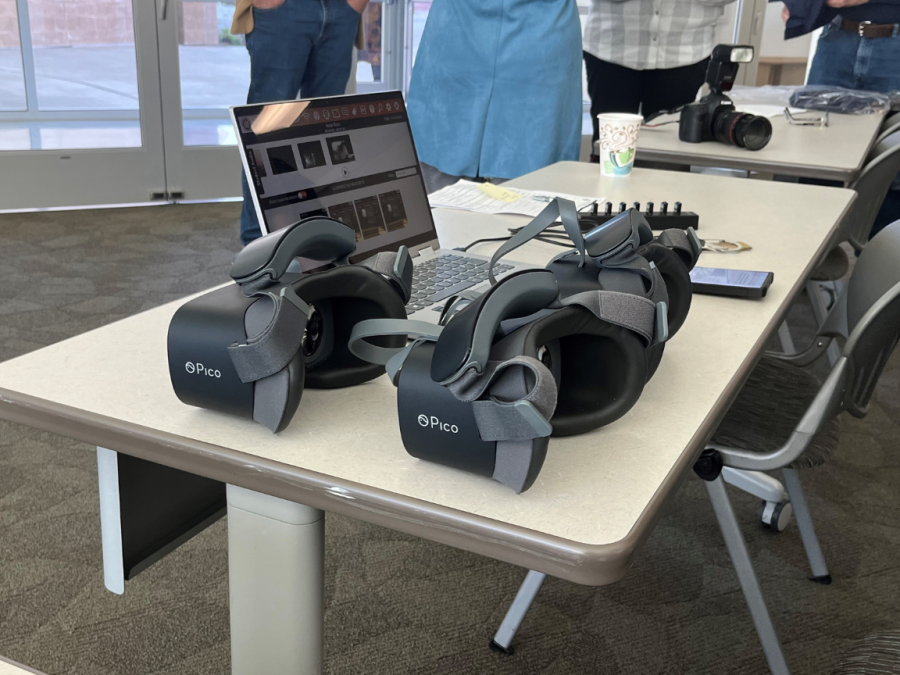 Cosumnes River College's fire technology program showcased their new acquisition of 20 virtual reality headsets at the Winn Center on Monday.
HHS Interim Superintendent Kris Hubbard said he was awarded a $200,000 regional workforce grant in partnership with American Rivers College for new training techniques. The headsets allow students in the program to experience how firefighters handle hostile situations without putting them in danger.
"It will give us an opportunity to show them first, talk to them first, and then we can reinforce that by going into live fire," said fire technical coordinator Richard Haas.
Before the VR headsets, the training consisted of "hands-on" training and "instructional videos," and will remain part of the CRC's fire technology program, Haas said.
"It's a requirement of the state and the national curriculum that we follow, so they're still going into a hostile environment," Haas said. "It just allows us to show them first and explain it to them."
Cody Newcomer, a firefighter paramedic with the Cosumnes Community Services District Fire Department and Darley's training rep, helped install the VR headset. Darley is the company that makes VR headsets.
"It's a way of engaging them and really moving them elsewhere," Newcomer said. "They're getting their full attention and everything, so it's definitely beneficial."
Newcomer said he uses an application on his computer called "RiVR Link" to upload footage from a 2D or 360-degree camera to an SD card. The SD card can then be put into the headset and downloaded to the headset for viewing in VR.
It also allows trainers to see where students are in the scene and what students are looking at, Newcomer said.
CRC President Ed Bush attended the event to see the headset and was pleased with the results.
"I think any additional tool or technology that makes them more capable and more prepared to do the job is well worth the price," Bush said.
Hubbard could also see VR headsets being used for other projects as well.
"I can use these headphones and all I need to do is feed in the right video for the right subject, and that's what's really cool about this program," Hubbard said. "We can change it for anything."
Bush agrees with Hubbard, saying he wants to use VR to supplement classroom instruction.
"I think as long as we keep in mind that this is complementary to the work of our teachers, enhancing the student experience, not replacing what they're getting in the classroom, then I think we'll be fine," Bush said.